DeVlieg Microbore Boring products are not on the Webstore, for complete product offerings for both DeVlieg Microbore & Universal Engineering products, please refer to our on-line catalog . For items not on the webstore, please call us on our toll free number, or email us at sales@universaldevlieg.com.
Acura-Grip Collets
Acura-Grip Collets are available in many different capacities
You must choose the proper capacity of your collet before choosing the hole size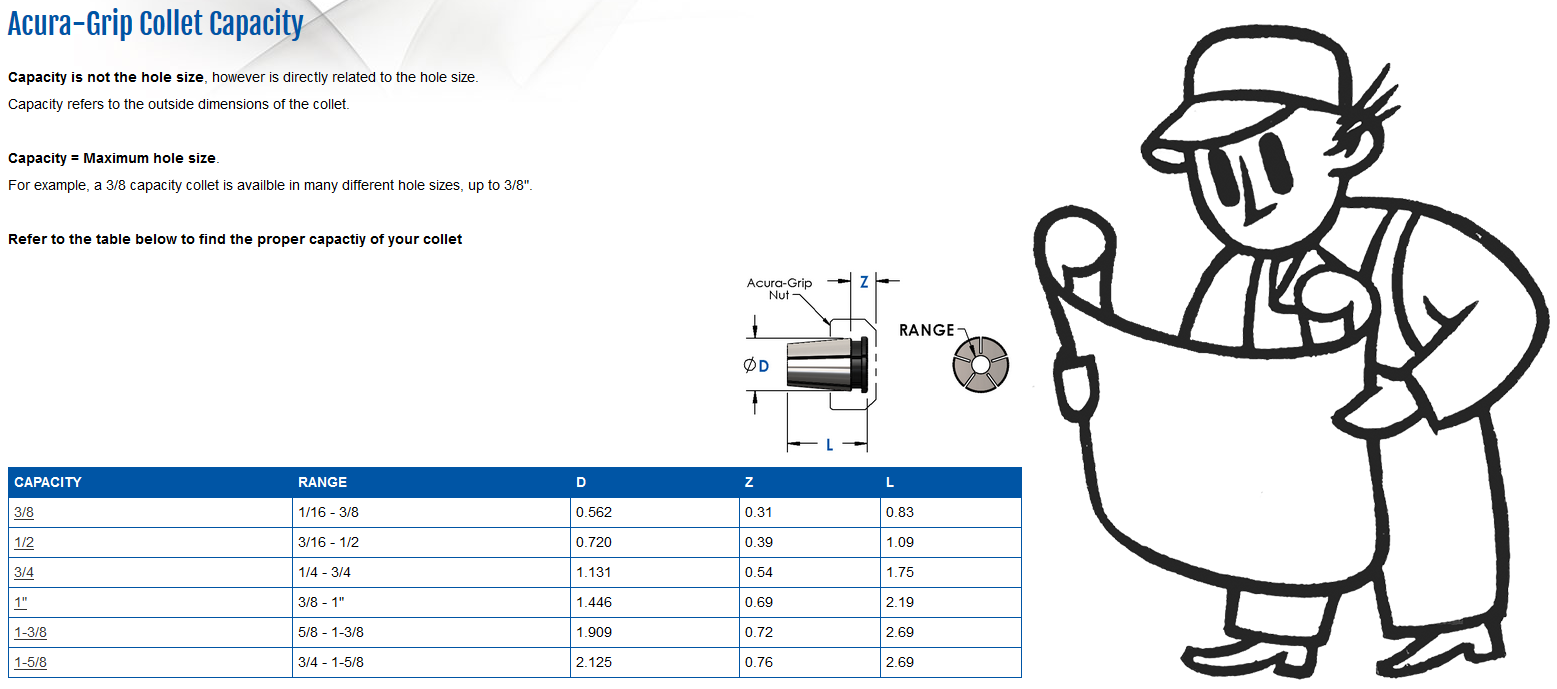 Note: Collet must be assembled to nut before inserting into chuck. The collet retaining lip has been partially removed by an eccentric counterbore. Place collet in counterbore, move on center with nut and insert into chuck.
---
Refine Search